Welcome to The Carrington Connection
A confidential LGBTQIA+ counselling service in South London offering sessions in-person and online
Supporting LGBTQIA+ adults on their journey to positive mental health
Get in touch
Mike Carrington
(He/Him)
Supporting LGBTQIA+ adults on their journey to positive mental health
LGBTQIA+ Affirmative Counsellor and Psychotherapist
A qualified, integrative therapist who combines Person-Centred, Psychodynamic, Existential, and CBT approaches to suit the needs of each individual client.
I firmly believe that the therapeutic relationship and a safe, supportive environment are fundamental for successful therapy as they help clients to open up and explore their concerns.
I am also a member of the British Association for Counselling and Psychotherapy (BACP), working in accordance with their ethical framework.
Diploma in Therapeutic Counselling
I completed four years of counselling training at The Bedfordshire Centre for Therapeutic Studies, where I achieved the following qualifications:
Level 4 Diploma in Therapeutic Counselling
Level 3 Certificate in Counselling Studies
Level 2 Certificate in Counselling Skills
Cognitive Behavioural Therapy (CBT) Diploma
My CBT training allows me to incorporate elements of Cognitive Behavioural Therapy into my work with clients who would like to work in this way.
Online and Telephone Counselling Certification
This 80-hour training course provided a strong foundation for working with clients online and via telephone.
Continuing Professional Development (CPD)
Regular engagement in additional training to support professional development.
CPD courses recently completed include:
Enhancing the Therapeutic Relationship with GSRD Clients
Goals in Therapy: Actualising Our Deepest Directions
Sexuality and Mental Health
Services
Services
LGBTQIA+ counsellor and psychotherapist, providing a safe, confidential, and non-judgemental space.
Sessions available to individuals aged 18 and over, in-person, online, and via telephone.
Anger
Anxiety
Bereavement
Depression
Drug use
Family issues
Gender identity
Identity struggles
Isolation / Loneliness
Low self-confidence
Low self-esteem
OCD
Perfectionism
Relationship difficulties
Self-harm
Sex and Sexuality
Sexual abuse
Stress
Suicidal thoughts
Trauma
Fees are payable on a session by session basis.
Payment should be made no later than 24 hours before the start of each session. Please note that cancellations within 24 hours of your appointment are subject to a cancellation fee.
Individual Counselling Session
In-person (Grove Park) / Online / Telephone
Book a session
Is this service for me?
Free consultations available.
If you are unsure whether counselling or psychotherapy is right for you, a free 20-minute initial consultation allows the opportunity to ask any questions about the service or counselling process.
To book a consultation online or over the phone, please contact me.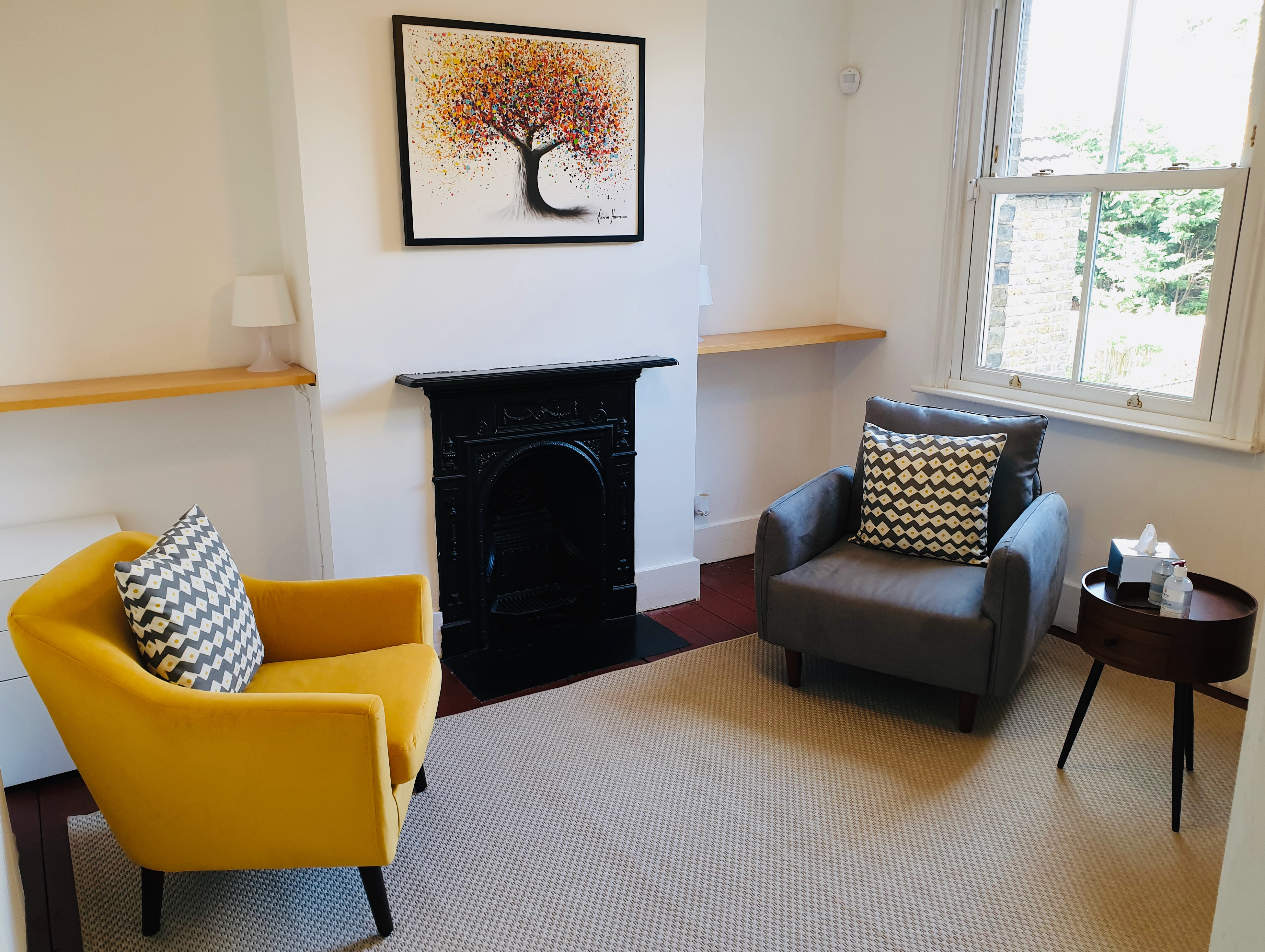 Please note that the counselling room is on the first floor and is only accessible by stairs.
Testimonials
Client Testimonials
Having had several false starts with different therapists, I started seeing Mike just under a year ago and haven't looked back. Our weekly sessions have been vital in helping me start to overcome issues with perfectionism and workplace anxiety. I have also been able to understand how these issues have been influenced by, and impacted upon, other aspects of my life.
Mike has built a program that works for me as an individual. He is extremely enthusiastic, considerate and non-judgemental. We often go through different exercises, some of which I have been sceptical about at first, which have offered variety and really helped changed my perspective on things. Most importantly, he has taken the time to understand my thought process to ensure that every session builds on the last.
I really couldn't recommend Mike highly enough and have noticed real positive changes in my mental health since we started sessions!
My time with Mike has been amazing. We clicked from the very first session and so I felt comfortable to go deep into some uncomfortable personal issues that I was facing both past and present. He was someone who I felt I could trust and who did his best to understand things from my perspective.
Each session provided a solid mix of affirmation and encouragement, and so I left each session feeling much lighter. The cumulative effect has ended up having a really positive impact on my life - more so than I expected.
I've been having sessions with Mike for over a year now. He has always given me a safe space to breathe and process my thoughts, feelings and experiences.
We've covered a wide range of topics over the past year - everything from attachment, ocd, eating disorders, anxiety, depression, health issues and other past trauma - and he's always listened and helped me explore and process these in sessions, whilst also providing me with processes and reading materials when requested for outside of sessions.
Thank you, Mike!